| | |
| --- | --- |
| 27th June 2023 | Stabilisation Fundamentals - Face to Face - Sydney |
| 25th July 2023 | Stabilisation Fundamentals - Face to Face - Adelaide |
| 29th August 2023 | Stabilisation Fundamentals - Face to Face - Melbourne |
| 7th September 2023 | Stabilisation Fundamentals - Face to Face - Brisbane |
| October 17 and October 19 2023 | Stabilisation Fundamentals - Live Online |
Stabilisation Fundamentals – 1 Day Course
1 Day $1140 inc GST with an early bird price of $1026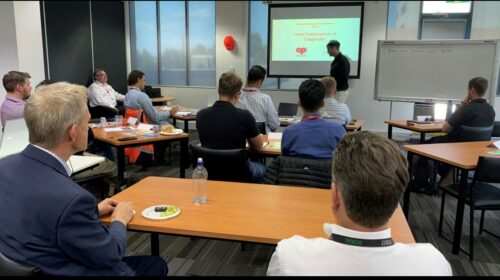 This Course will briefly review the types of stabilisation before more detailed presentations on types of binders, material characteristics, design and mix detailing, with sessions on specifying and case studies for practical outcomes. A feature of this Course is its significant practical and project based content which aims to provide practical advice on road stabilisation solutions.
Overall the Course will include discussion on the types of various stabilising binders used in road construction, their properties, manufacture, and chemical reactions during the stabilisation process and safety considerations associated with their use. The types of binders described are; lime, cement, cementitious pozzolans, bitumen, chemical and synthetic polymers.
Types of Stabilisation Undertaken
Relative Costs of Stabilisation
Binder Types
Characteristics of Materials
Material Mix Design
Structural Design of Insitu Stabilised Pavements
Construction Process & Pitfalls, Equipment & Design Detailing
Rehabilitation
Types of Specifications & Contracts
Case Studies and Open Forum
Issues associated with undertaking stabilisation works using techniques which are not consistent with recognised best practice will also be discussed. Learning will be enhanced from the reporting of the outcomes of various projects and developments. Case studies will underpin the material presented.
To register click here
Course Brochure here
Stabilisation Fundamentals course – now available "Live Online"   
2 Days $950 inc GST with an early bird price of $855 inc GST.

A key component of the AustStab annual education and training program is the Stabilisation Fundamentals course run across Australia every year in conjunction with the Centre for Pavement Engineering Education (CPEE).
During the COVID-19 pandemic and until further notice, CPEE will run this course live online over three days with two 90 minute sessions on both day 1 and day 2, followed by an optional workshop.
Content is common across all courses, however registration by state is encouraged to allow a focus on local specifications and construction practice.
Prior to the course, attendees will receive by post the CPEE printed notes folder, the AustStab Pavement Recycling and Stabilisation Guide and the AustStab Insitu Stabilisation Construction Guide.
All questions submitted during the online training will either be addressed directly during the sessions, or answered in writing following the course.
To ensure good interaction with the presenters, numbers for each course will be restricted – so make sure you register early to avoid disappointment.
Click here for the Live Online brochure
Click here to register.
Customised training available, to discuss your training needs please call our CEO on 0404 817 262.