Australian Pavement Recycling and Stabilisation Conference – 2022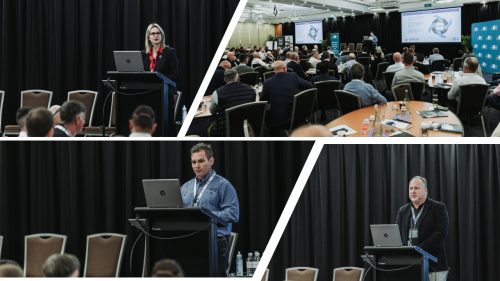 After nearly two and a half years and four official dates, AustStab finally got to hold the inaugural Australian Pavement Recycling and Stabilisation Conference on 11th August. The conference would not have been possible without the commitment and resilience of our conference presenters – special thanks to our keynote speakers, Ainsley Simpson (Infrastructure Sustainability Council), John Soars (Transport for NSW) and Damian Volker (Queensland Transport and Main Roads). Feedback from attendees has been hugely positive and we thank all our speakers for their outstanding contribution to making the event such a success.
We thank everyone who came and helped make the event the success it was and now we look to plan for the 2023 conference to be held in Melbourne. Keep an eye on our Linkedin page or contact us to be added to our newsletter for information on the conference when it becomes available.
The link to read the speaker biographies and view their presentations is here.